Sandbanks
Sandbanks- a place which I'd describe as Britain's Palm beach with an incredible lifestyle and some of the world's most exclusive property. Home to the largest natural harbour in Europe, people travel across the country and the world to enjoy the surroundings and magnificent scenery. Sandbanks is also home to fabulous local people which include entrepreneurs, business owners, sports professionals, screen professionals and rock stars.
The peninsula offers only a limited amount of exclusive waterfront plots. However, there are also some stunning luxury houses and apartments which are located internally on the peninsula just moments from the beaches.
Sandbanks offers some truly wonderful restaurants and cafes, stunning Blue Flag beaches, exciting watersport activities and more. The famous Rick Stein restaurant offers a sophisticated environment with unrivalled views of the harbour and Brownsea Island and beyond. This is a wonderful place to enjoy Rick's iconic "seafood dishes" while the newest edition to Sandbanks The Tandy offers an incredibly stylish and elegant place to enjoy breakfast, a cocktail or glass of wine or even an atmospheric evening meal with a variety of menu options. The chain ferry takes you across to Studland in under 5 minutes where a delicious dinner can be enjoyed in the Shell Bay restaurant offering some of the most beautiful sunsets in the area.
Lazy jacks restaurant & bar which celebrates the area's outstanding natural beauty and produce, offers a diverse palate of flavours and textures enhanced by an ambience to match. Handpicked wines and spirits including a host of local offerings together with hand roasted single origin coffee. Sandbanks Yacht Co is found next to Lazy jacks offering an incredible boatyard which is situated minutes from the Harbour entrance and is sheltered from the prevailing south westerly wind. There is also a gym and Sandbanks Jetski company to enjoy an exciting jetski trip out! A significant portion of Poole Harbour boasts shallow waters, making the Sandbanks section, known as North Haven Lake, a beloved destination for water sports enthusiasts and small boat owners.
Nestled on the opposite side of the mouth of Poole Harbour, you'll find the charming village of Studland. Thanks to a convenient chain ferry service, both residents and visitors can easily access the area's picturesque beaches and the breathtaking world heritage coastline, which includes the awe-inspiring "Old Harry Rocks". Additionally, Sandbanks offers panoramic views in every direction, showcasing not only the stunning Poole Harbour and the town of Poole to the North, but also the majestic English Channel to the south.
Our video captures some of what this breathtaking location has to offer and we look forward to showing you more of the location in our future videos. There is simply so many wonderful aspects to Sandbanks that it is not possible to showcase everything it has to offer in a single video.
Keep an eye on our social media for more content on this incredible location.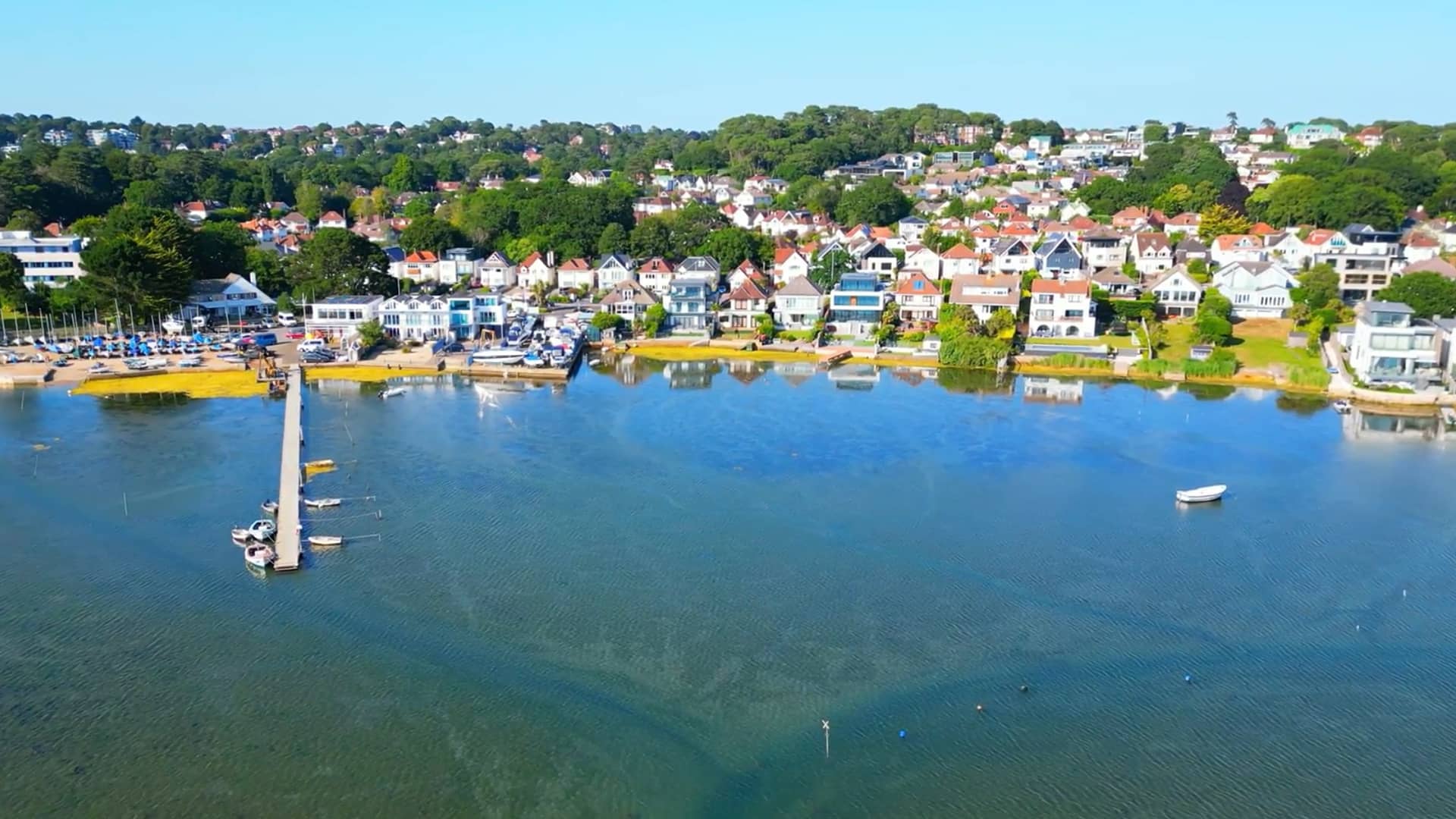 Lilliput
Lilliput, a charming neighborhood in the heart of Poole, has become a haven for families seeking a perfect blend of comfort and convenience.
Lilliput offers more than just picturesque roads. The famous Parkstone Golf Course gracefully divides the landscape, beckoning golf enthusiasts to perfect their swing amidst breathtaking surroundings. One of the stunning marinas Lilliput offers is Salterns Marina where you can moor your boat in the fabulous boatyard.
Lilliput is a fabulous location with so much to offer for families and is home to beautiful marinas, coffee shops including Rockets and Rascals, Mark Bennetts' artisan bakery as well as the delicious restaurant Koh Thai and a local Co-op garage and Tesco. The highly regarded Lilliput infant school is next to the church of Holy Angels on Lilliput Road and has been rated by Ofsted as outstanding. Lilliput road leads to Canford Cliffs and divides the famous Parkstone Golf Course.
As you explore the surrounding roads, you'll discover a treasure trove of good-sized family homes, each with its own unique charm. The homes across the area embody the timeless elegance that has made Lilliput a coveted destination for families with many of the homes being built in the 1930's. Many have been thoughtfully developed to meet the needs of modern living, blending tradition with contemporary comforts along with new build homes built by local developers.
Salterns and the properties nearby offer breathtaking views and there is also a cafe bar to sit out in the summer sun. There are a number of exclusive waterfront homes that are located backing onto the Blue Lagoon on Pearce Avenue and Elms Avenue while many properties on Sandbanks Road offer views across the Blue Lagoon too.
The local doctors surgery Lilliput surgery and pharmacy are situated in Elms Avenue and the exclusive Parkstone Yacht Club can be found in Pearce Avenue. Throughout Lilliput there are plenty of well-quipped homes with lovely gardens
Our video captures some of what this breathtaking location has to offer and we look forward to showing you more of the location in our future videos. There is simply so many wonderful aspects to Lilliput that it is not possible to showcase everything it has to offer in a single video.
Our video will be live for you to watch very soon
Keep an eye on our social media for more content on this incredible location.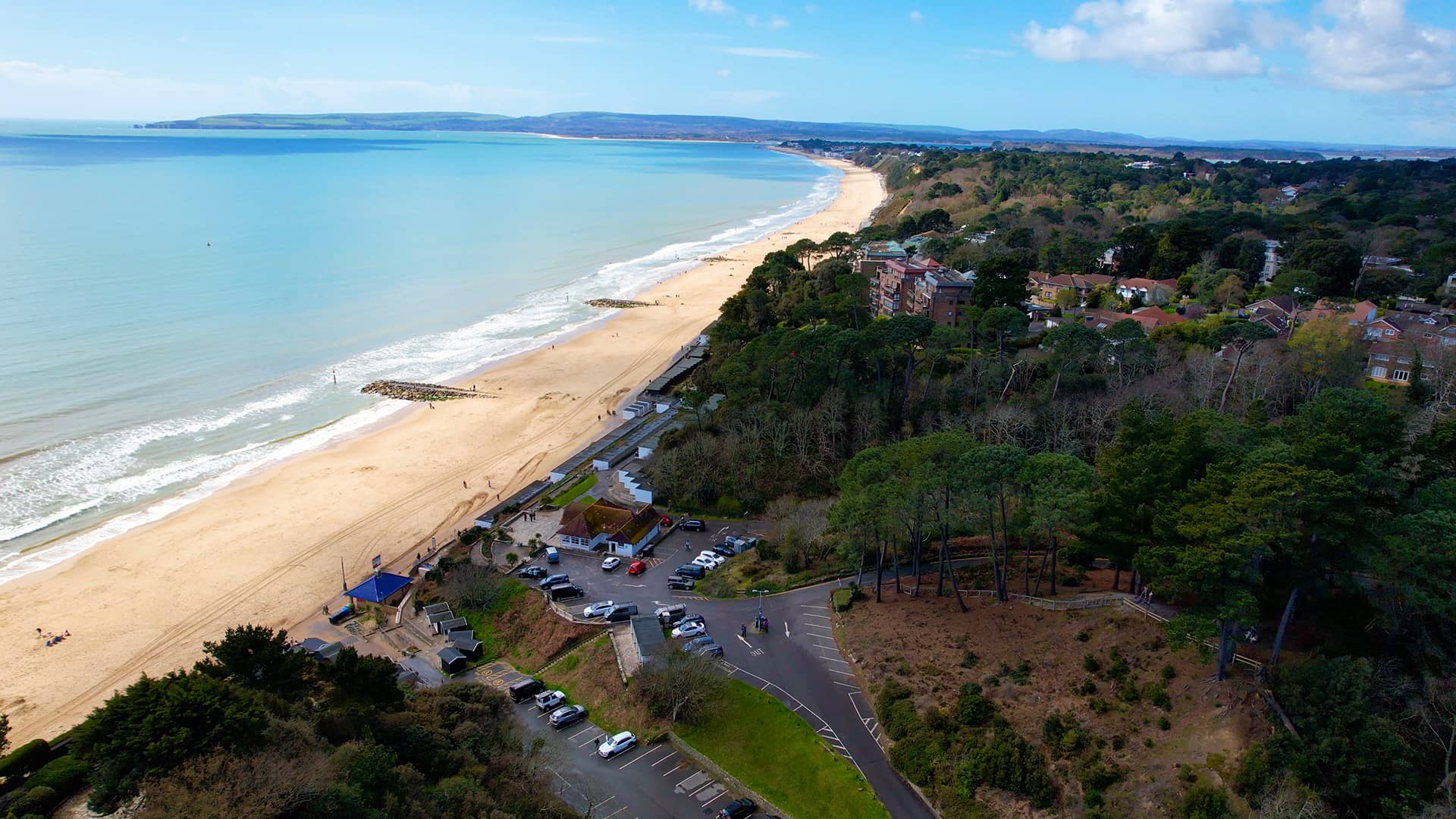 Branksome Park
Nestled within the lush embrace of Branksome Park lies a veritable haven of opulence and allure, proudly bearing the coveted postcode BH13 alongside the esteemed neighborhoods of Canford Cliffs and Sandbanks. Concealed amidst a tapestry of pine-lined streets, this sprawling woodland expanse has witnessed the emergence of numerous remarkable dwellings, boasting visionary architecture and contemporary aesthetics.
Branksome Park is protected by a covenant that restricts the size of each plot to a minimum of 3/4 of an acre, making it ideal for those relocating from the country and looking for privacy whilst being within easy reach of the local beaches. Canford Cliffs village is just moments away with plenty of cafe's, eateries, beauty salons, post office, gallery, shops and more! Close by, Westbourne offers a great mix of restaurants, wine bars and boutiques.
Branksome Park features some of the largest and most impressive properties in the area, some showcasing cutting-edge contemporary design and others maintaining the original character of the area. In recent years, a number of these homes have been developed into luxury apartment blocks.
Branksome Dene beach is situated at the bottom of a woody chine (small river valley), so it's often referred to as Branksome Dene Chine Beach. There's quite a large car park overlooking the beach and a nice group of vintage beach huts at the bottom of the path leading on to the promenade, this is a wonderful beach to visit and enjoy. Branksome beach is a very popular Blue Flag beach that attracts both locals and visitors. It has wide golden sands with gently sloping entry into the water making it ideal for families with small children.
Our video will be live for you to watch very soon
Keep an eye on our social media for more content on this incredible location.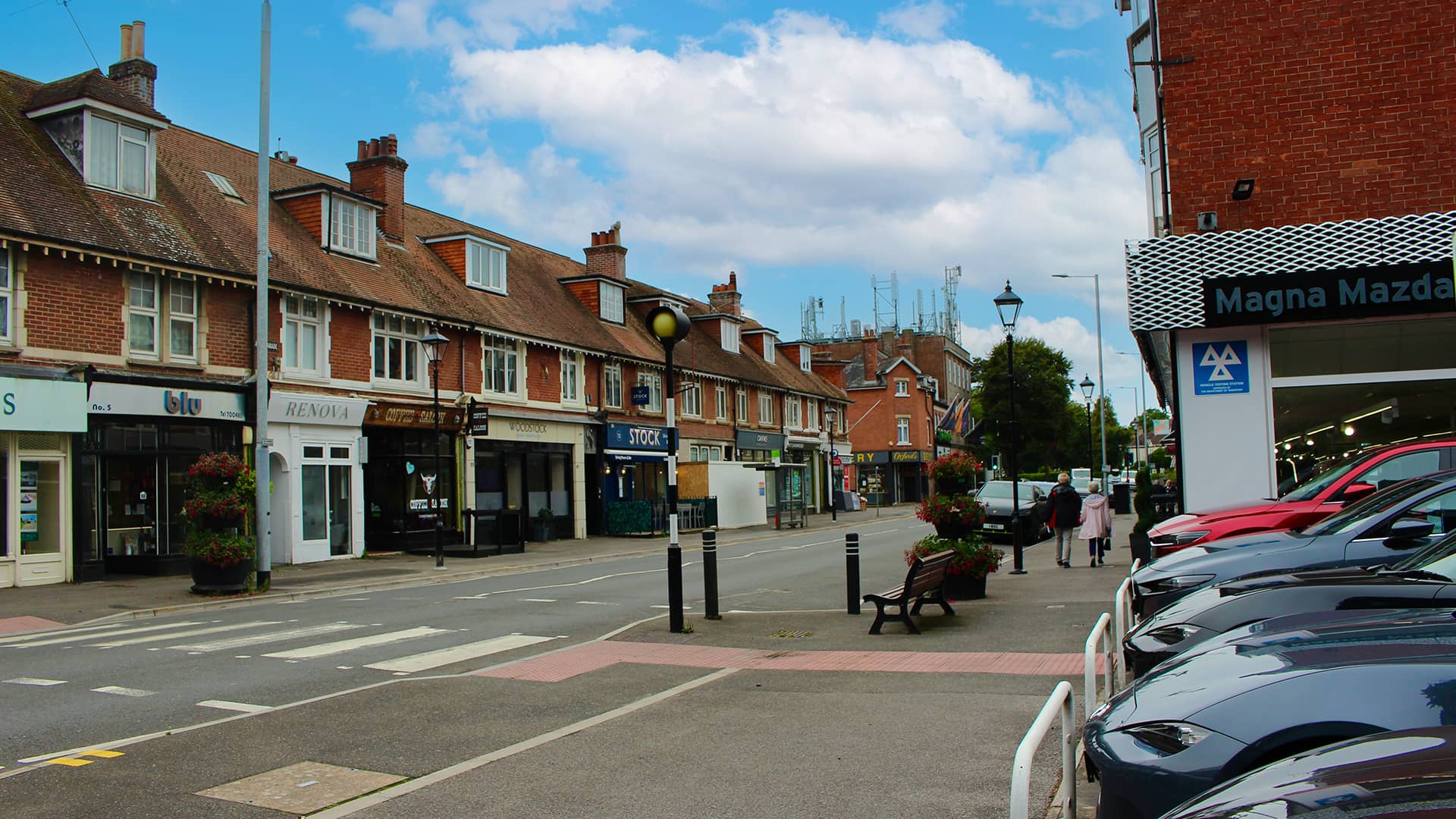 Canford Cliffs
Situated serenely between the vibrant towns of Bournemouth and Poole, the idyllic coastal village of Canford Cliffs beckons with its tranquil charm. This enchanting haven boasts a delightful assortment of quaint cafes, tantalizing restaurants, exclusive beauty salons, and a sought-after fitness studio 'SuStudio' offering over 60 classes every week across Yoga, Pilates, Reformer Pilates, Barre, HIIT and more. Adding to its allure, an art gallery showcases captivating works, while a deli and bakery tantalize the taste buds with their culinary delights.
Nestled at the heart of Canford Cliffs village, the historic Compton Acres gardens stand as a testament to Victorian inspiration. Spanning over ten acres, these meticulously manicured grounds feature an exquisite collection of themed gardens, intertwined with meandering pathways and waterfalls. A true feast for the senses, this botanical masterpiece transports visitors to a world of botanical splendor.
For those seeking leisurely strolls and seaside serenity, picturesque pathways lead to an award-winning beach adorned with the borough's oldest beach huts, steeped in history since 1927. Here there is a designated safe swim zone and the presence of vigilant RNLI lifeguards, families can revel in the joy of a worry-free coastal experience. To delight the little ones, a fabulous pirate-themed play park awaits, ensuring endless hours of excitement and adventure.
The property market in Canford Cliffs embraces a harmonious blend of tradition and innovation. From charming character houses exuding timeless elegance to dazzling architectural marvels, there is a diverse range of options to suit every individual's taste and preference. Whether seeking a touch of nostalgia or a contemporary masterpiece, Canford Cliffs offers a captivating selection of homes that captivate the imagination.
Our video will be live for you to watch very soon
Keep an eye on our social media for more content on this incredible location.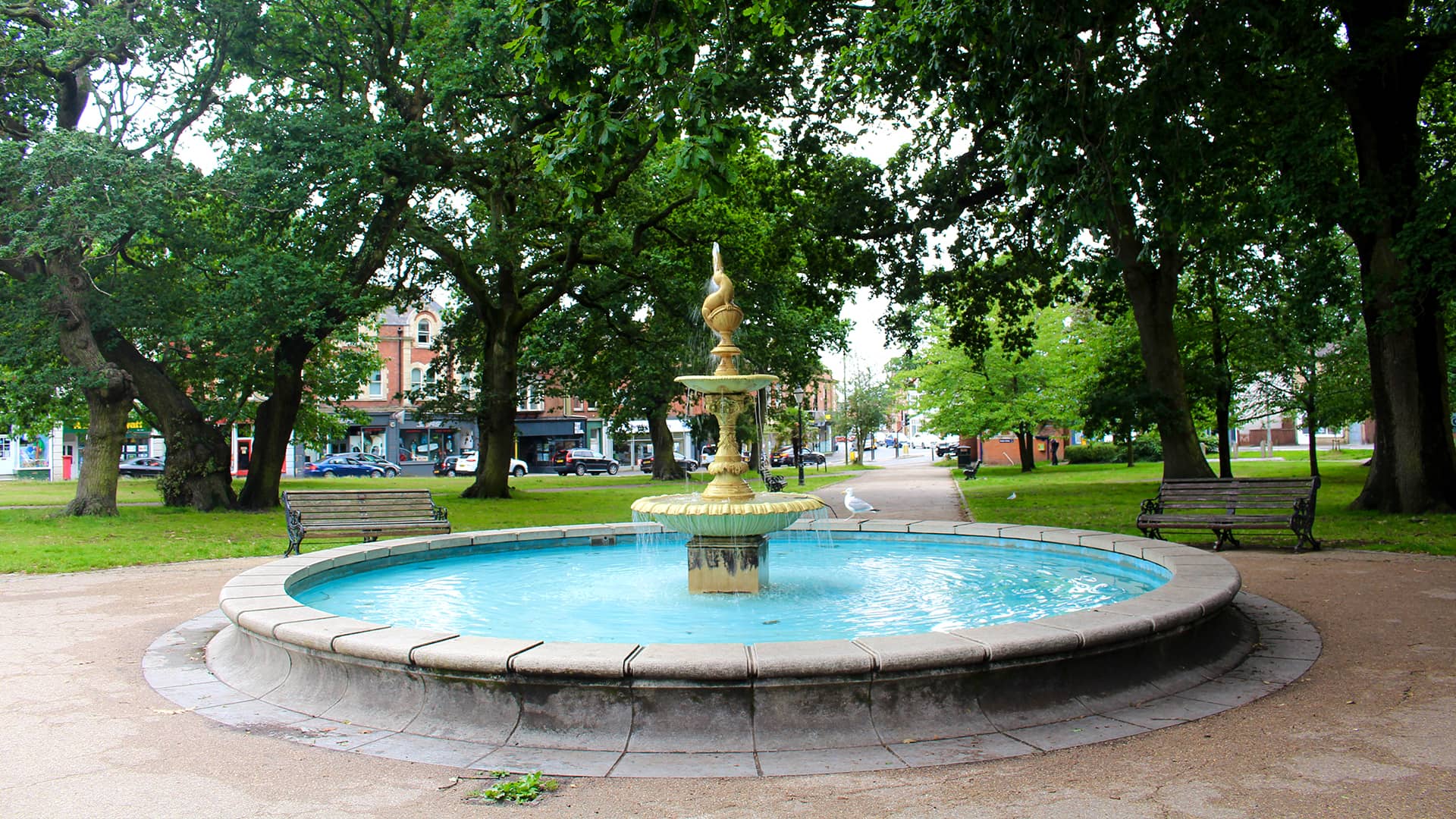 Ashley Cross
Nestled in Parkstone's charming neighbourhood, Ashley Cross is just a short distance away from the sandy beaches and bustling town centre of Poole. Its quaint Ashley Cross Green is adorned with a delightful array of cafes, restaurants, bakeries, shops, and thriving businesses.
Ashley Cross has become a hotspot for both tourists and locals, offering a vibrant and diverse selection of attractions. There are plenty of delicious restaurants to try including Drgnfly Pan Asian Restaurant providing sensational Pan-Asian cuisine, for lunch & evening dining with a sophisticated atmosphere. There is also Dancing Moose, Bermuda Triangle and an array of different cuisines across the village.
Ashley Cross offers a number of beauty salons and hair dressers to encompass all your requirements while also offering several coffee shops and the highly regarded Marc Bennett Artisan Bakery.
The roads nearby Ashley Cross offer some wonderful family homes, short distance to local amenities and just a short drive to local beaches, nearby villages and towns.
Home to many commuters for its convenient train station offering direct routes to Southampton, Winchester, and the heart of London, Waterloo. If you're seeking a perfect blend of coastal living and a buzzing village, this is a great place to be!
Our video will be live for you to watch very soon
Keep an eye on our social media for more content on this incredible location.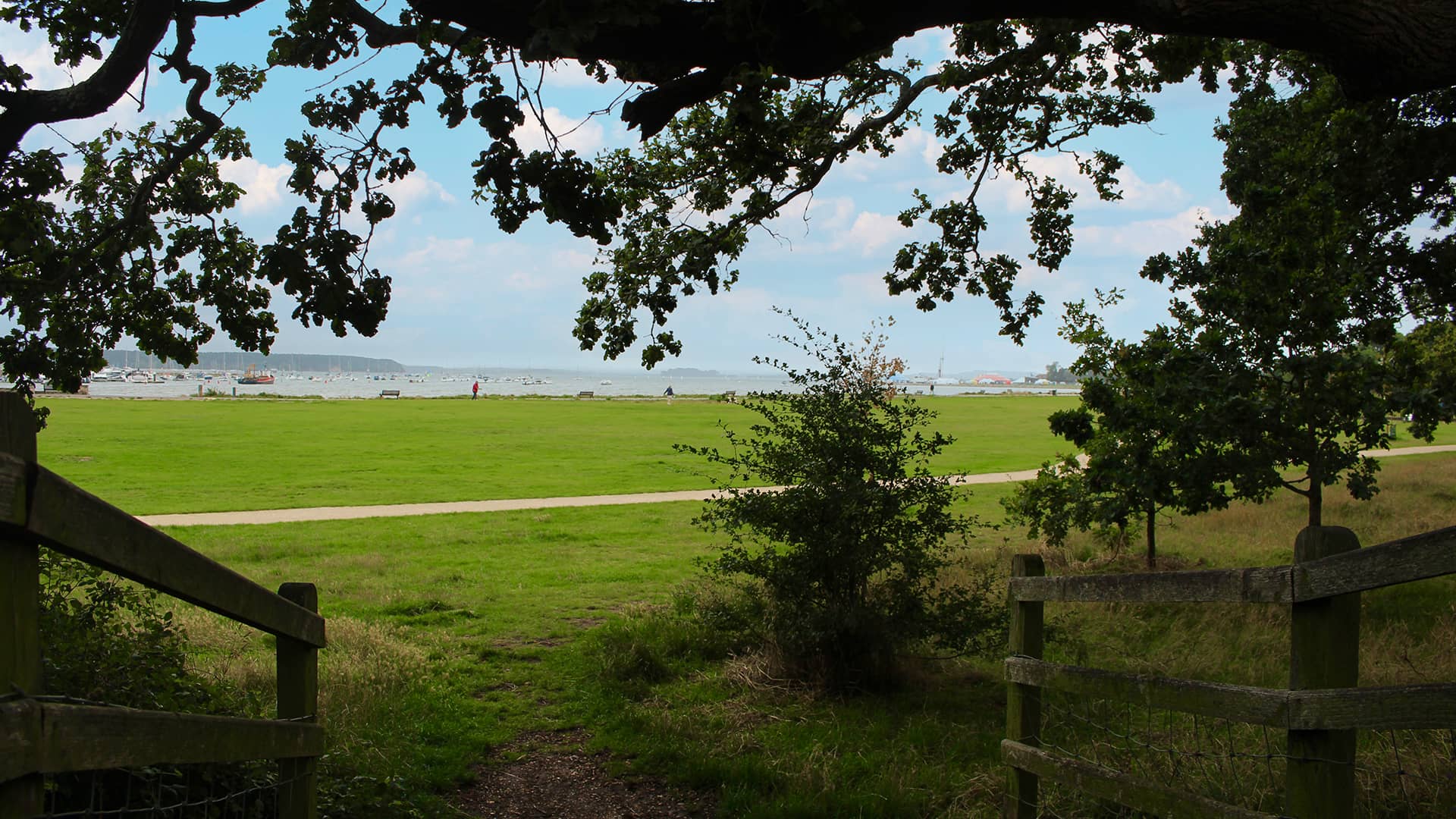 Whitecliff
Located between Lilliput and Ashley Cross, Whitecliff is a charming neighbourhood centred around a large recreation park that stretches to the edge of Poole Harbour. The park is a hub of activity during the weekends, with local football matches, fitness boot camps, and a popular family playground. It's a favourite spot for locals to walk their dogs or enjoy off-road cycling to Poole Quay, taking in the beautiful views along the way.
The heart of Whitecliff is home to a variety of shops and amenities. Blushington Beauty, a delicious butchers, and a local shop with a Post Office provide convenience for residents. For those looking for an ocean-vibe coffee experience, Coast and Miiko are popular choices. These coffee shops offer a relaxed atmosphere to enjoy a cup of coffee while soaking in the coastal ambiance.
For those seeking a waterfront dining experience, South Deep is a hidden gem located within Parkstone Bay Marina. It offers the perfect setting to enjoy a sundowner or a delicious meal while overlooking the water.
Whitecliff is a desirable area for families, as many family homes can be found here. The neighbourhood falls within the catchments of both Lilliput and Baden Powell schools, which are highly regarded educational institutions.
With its beautiful park, stunning waterfront views, and convenient amenities, Whitecliff is a wonderful place to call home. Whether you're looking for outdoor activities, a relaxed coffee shop experience, or a family-friendly neighbourhood, Whitecliff has something to offer for everyone.
Our video will be live for you to watch very soon
Keep an eye on our social media for more content on this incredible location.
We are currently creating you further digital guides on the areas we operate including Branksome Park, Canford Cliffs and Ashley Cross, we can't wait to show you more!